American Revolution
Rhode Island took a leadership role in the American Revolution. From the daring night-time attack on the HMS Gaspee, a British naval vessel stationed in Narragansett Bay, to the passage of the Act of Renunciation on May 4, 1776, two months before the Declaration of Independence was signed, the colony was center of rebellion in the years leading up to the war. Once the war began, Rhode Islander Nathanael Greene quickly rose through the military ranks to become one of George Washington's most trusted generals. Rhode Island also authorized the first non-white military regiment, the 1st Rhode Island Regiment. Comprised of Black and Indigenous men, it served in several battles including the Battle of Rhode Island in 1778, and the decisive Battle of Yorktown in 1781.
2022 marks the 250th anniversary of the attack on the HMS Gaspee. You can learn more about the event and its aftermath on our Gaspee resources page.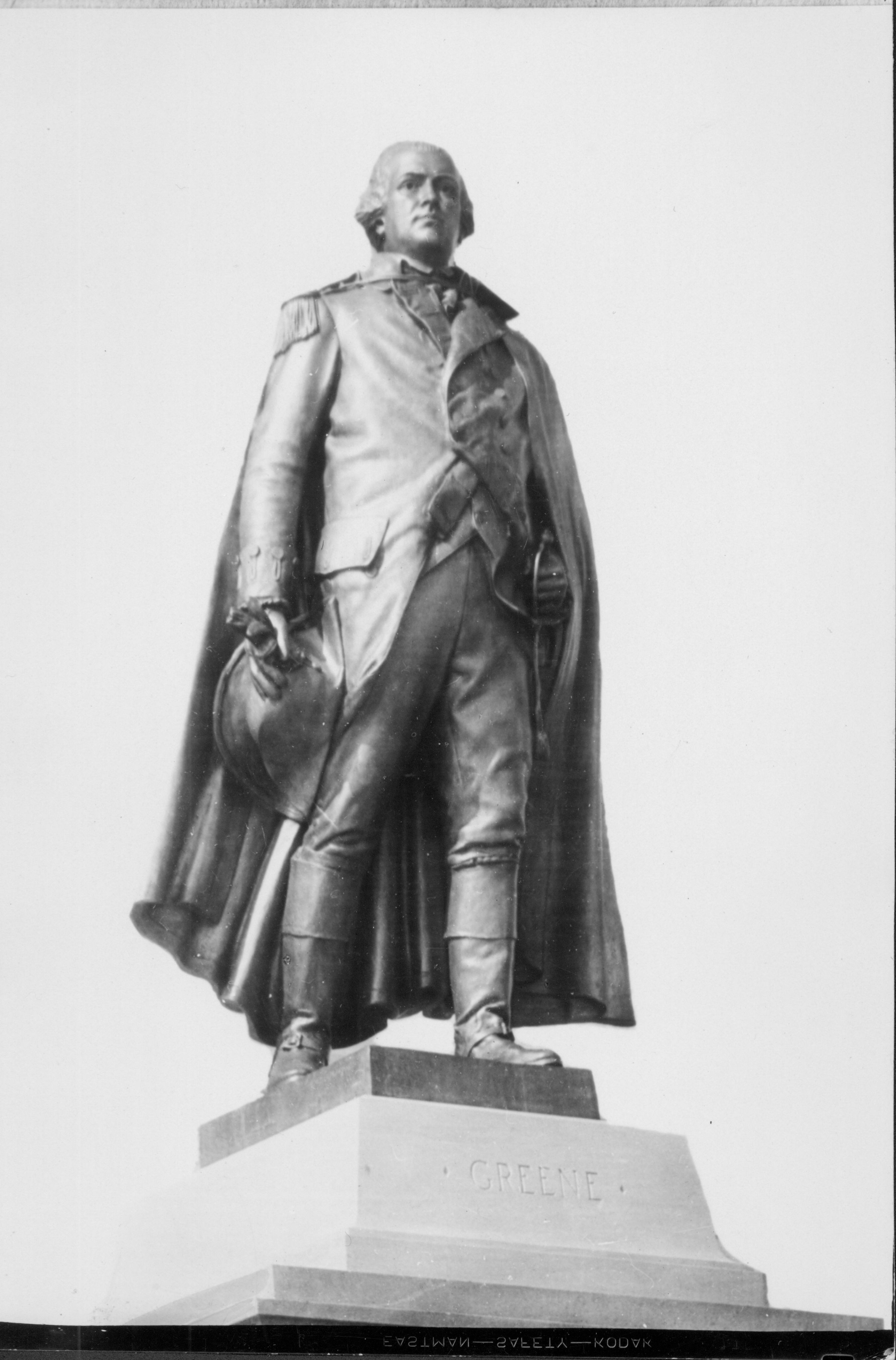 Nathanael Greene
---
Primary Source Documents
Click on the thumbnails below to zoom in and explore these documents.
---
---
Discussion Topics and Classroom Activities
4th grade and up
Imagine you're a newspaper editor in 1772.  Write an article about the Gaspee attack or the Act of Renunciation from either the English point of view, or the American point of view.
How did events in Rhode Island affect the course of the American Revolution?
Do you think joining the 1st Rhode Island Regiment would have been an easy choice for an enslaved man, or a difficult one? Explain your answer.
Look at the 1st Regiment Roll Book. How old is the youngest enlistee? How old is the oldest? What is the average age of enlistees? What is the median age? (Remember this is only one page of the book, so your answers may not apply to the whole regiment.)
6th grade and up
Most Americans know about the Boston Tea Party, but they don't know about the attack on the HMS Gaspee. Why do you think this is the case?
Today we celebrate the Gaspee attack and the passage of the Act of Renunciation as patriotic acts, however when they took place, they were both rebellions against an established government. Consider these events in the context of current US and world news. Do they make you think differently about the past or the present? How do we determine whether an act is patriotic or treasonous?