Discover RI's Story
---
The State Archives is home to more than 10 million letters, photographs, and important state documents that form a permanent, tangible record of Rhode Island's rich history. Our holdings date back to 1638 and include Rhode Island's copies of the Declaration of Independence and Bill of Rights.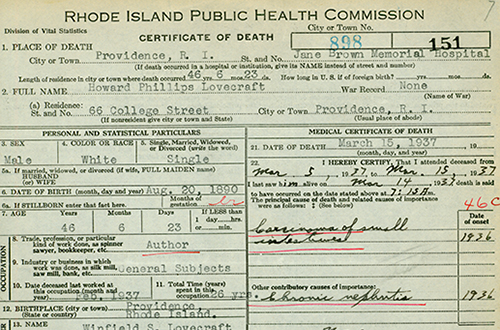 On-Site Research
In our Reading Room, researchers can access genealogical records, manuscripts, administrative histories, and more with the assistance of State Archives staff. We offer research space to the public Monday through Friday from 8:30 a.m.-4:30 p.m.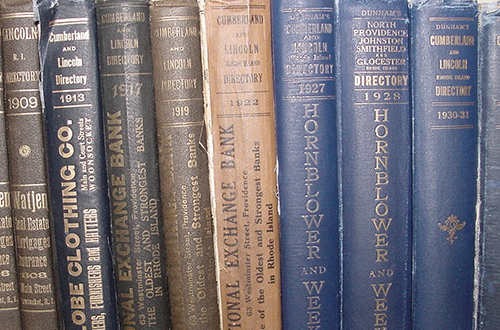 Reproductions
The State Archives will provide copies of records in our holdings. Some records may be withheld from copying for preservation purposes. If a record cannot be copied staff will provide a photograph, or researchers may take non-flash photos.
Staff will produce all requested copies.
Copies cost $0.15 per page.
Certified copies cost an additional $2.00 fee per record.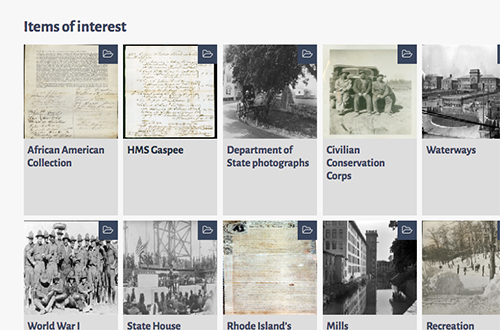 Digital Resources
Browse more than 5,000 photographs and manuscripts and explore our themed virtual exhibits online. Search our catalog to find specific records and resources.
Visitor Policies
Researchers must sign-in upon arrival.
Materials cannot be checked out.
Staff will retrieve materials for you if they are not accessible in the Reading Room Area.
All bags will be checked upon sign-in.
Photography is permitted with no flash.
Pen, marker, or otherwise permanent ink are prohibited.
Food and drink are prohibited.
Established in 1976 to be the central advisory body for historical records planning and projects.
---
---
Statement on Potentially Harmful Content
The Rhode Island State Archives is responsible for preserving and maintaining access to the permanent, historical records of State government. The State Archives provides virtual access to its collections through prior staff-generated finding aids, descriptions, and digital copies of more than 10 million records dating back to 1638. Some records, finding aids, or descriptions may contain content that is harmful, offensive, or difficult to view. Learn More...