RI Business Data Hub
---
The Department of State, Division of Business Services maintains Rhode Island's state business registry. We record new business formations, types of business activities conducted, business location, and business closings in Rhode Island.
The following interactive data visualizations illustrate the business landscape across the state based on the entities that file with our office.
HAVE SUGGESTIONS?
Let us know if you found this information useful or if you would like to see something different. Please email your comments and suggestions to [email protected].
---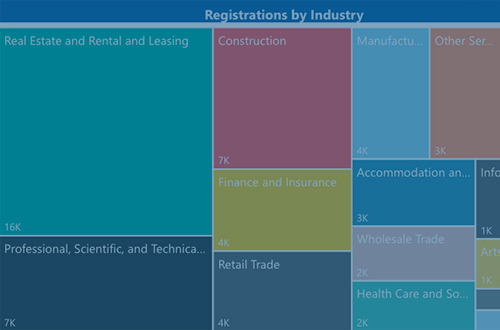 Use our interactive tools to track trends in entity types registered, explore business longevity, and discover common business activity in Rhode Island.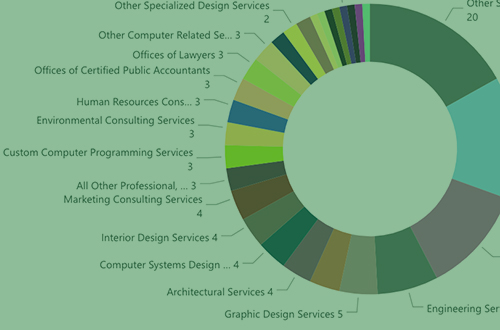 Using our business data and recent census information, you can identify what types of entities are conducting business in which city or town. Explore location-specific employment, education, and income levels, too!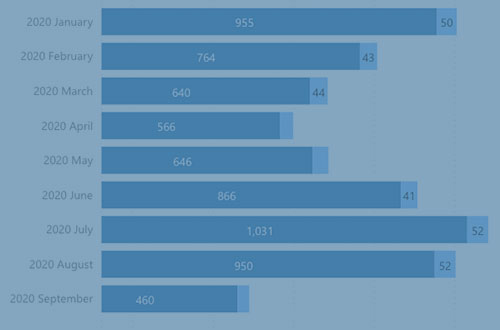 Wondering how many businesses have registered with the state in total? Looking to find out how many registered last month? Look no further. Use this tool to get up-to-date information about active businesses and non-profits registered with the RI Department of State.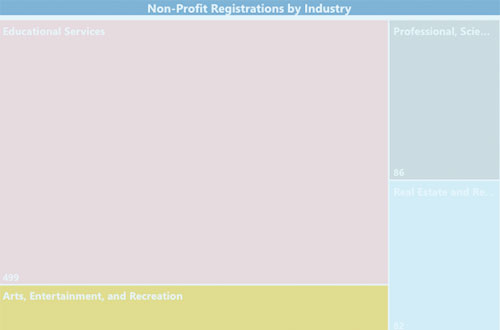 Explore RI's Non-Profit landscape to learn more about the entities that support and inspire our state. Use this interactive tool to identify trends in non-profit registrations and track common business activities across RI and in selected cities and towns.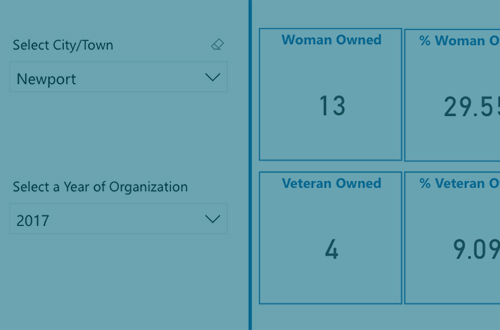 Did you know we also collect self-reported data from our registered entities? Use these tools to explore ownership, employment, and revenue data by city or town or by industry.
You can purchase a one-time download or annual subscription to our corporate, notary, trademark/service mark, and/or UCC data! Data is available in .TXT format via Secure File Transfer Protocol (SFTP).
DISCLAIMER
This content is offered as a public service. The RI Department of State is not liable under any circumstances for any damages which may result from inaccurate or erroneous information. The user agrees to indemnify, defend, and hold harmless the State of Rhode Island, RI Department of State, and any of its agents and employees from any and all claims and losses occurring or resulting from the user's reliance on any or all of the information supplied here.