Events and Programs
The State Archives works to make our collection more accessible and transparent through a variety of public programs designed to engage our community and offer the opportunity to interact with the State Archives and Rhode Island history.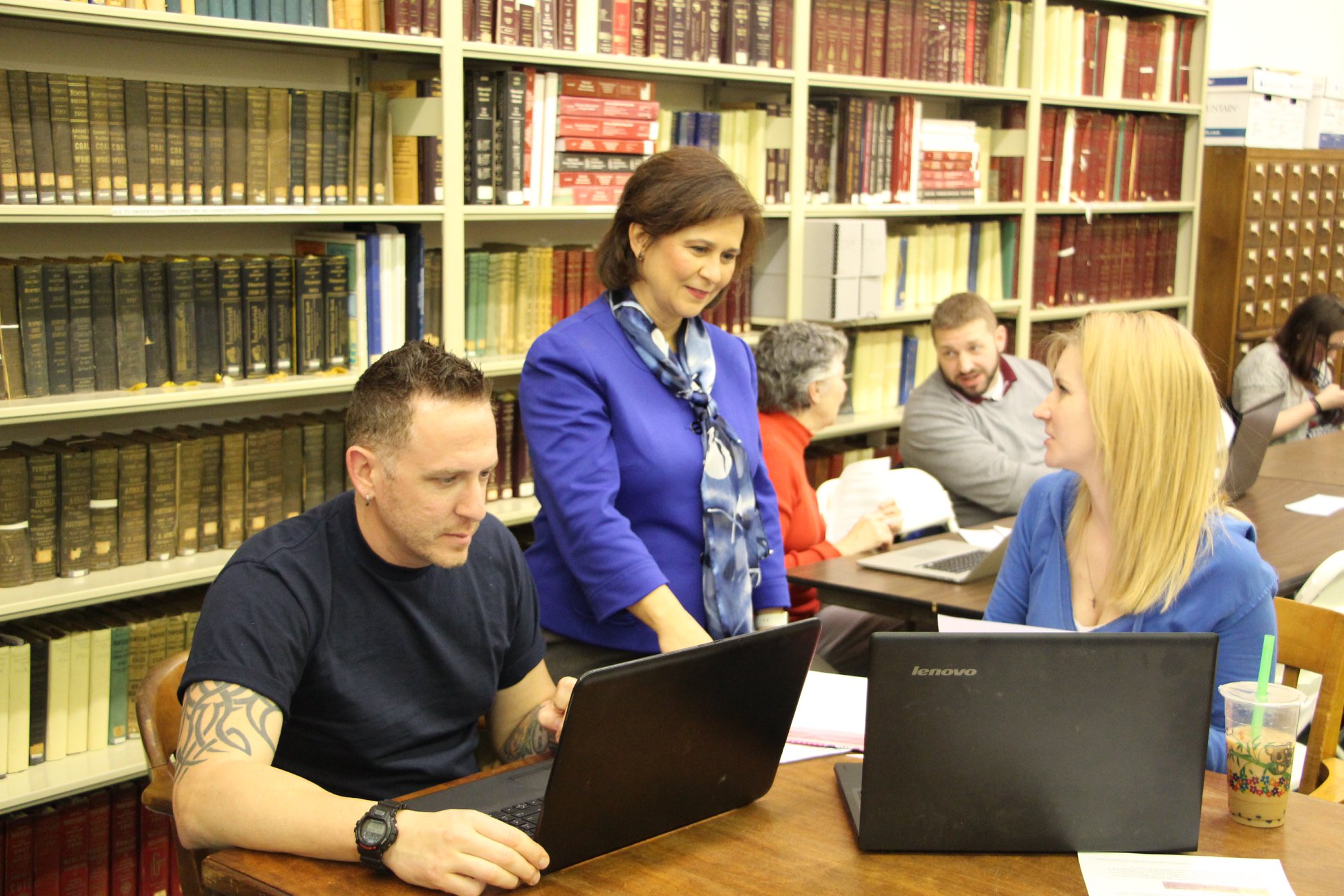 Transcription Parties
Interact first hand with archival records from our state and translate them into digital format for easier searching, reading, and access.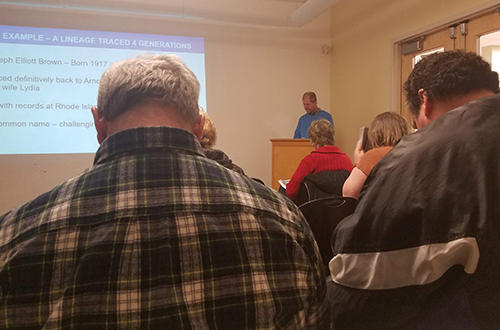 History Lectures
Learn about Rhode Island history, community, and culture through presentations and interactive discussion.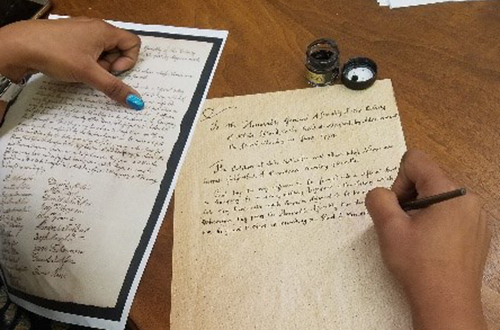 Handwriting History
Challenge yourself to write with the beauty and eloquence of our Founding Fathers! Join us for this program where participants try their hand at mimicking the artistry or historic handwriting.
Visitor Policies
Researchers must sign-in upon arrival.
Materials cannot be checked out. 
Staff will retrieve materials for you if they are not accessible in the Reading Room Area.
All bags will be checked upon sign-in.
Photography is permitted with no flash.
Pen, marker, or otherwise permanent ink are prohibited.
Food and drink are prohibited.
Use the State Archives for your upcoming event
Beginning in 2019 the State Archives offers our space for small community events and meetings. Please contact our team at [email protected] to submit a reserve request.
COMING SOON
Learn more about these and other exciting programs by visiting our Facebook Page.