Lobbying and Legislation
Data Exploration Tool
The Department of State is the state's central hub that connects, informs, and empowers Rhode Islanders. Transparency in government for all stakeholders and the general public is one of the Department of State's primary responsibilities.
The following interactive data visualizations illustrate the life cycle of bills during legislative sessions going back to 2009 and the lobbying landscape in the state since the Lobbying Reform act was implemented in 2017.
HAVE SUGGESTIONS?
Let us know if you found this information useful or if you would like to see something different. Please email your comments and suggestions to [email protected]
---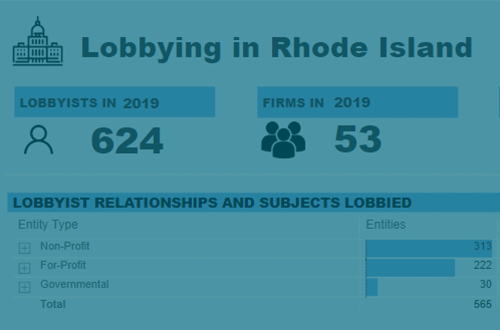 Use our interactive tool to dig deeper into who is registered to lobby and what topics they are lobbying. (2017 – 2019 Data.)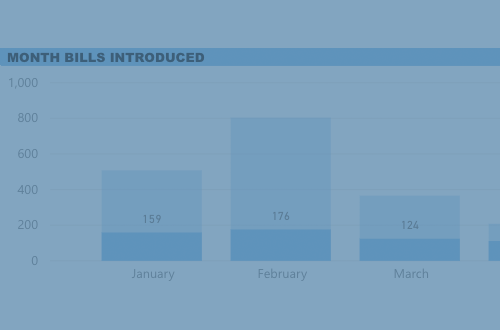 Use our interactive tool to follow the life of a bill during past legislative sessions. (2009 – 2019 Data.)
Know of an individual or entity that is lobbying without required registration? Let us know through our anonymous reporting tool.
DISCLAIMER
This content is offered as a public service. The RI Department of State is not liable under any circumstances for any damages which may result from inaccurate or erroneous information. The user agrees to indemnify, defend, and hold harmless the State of Rhode Island, RI Department of State, and any of its agents and employees from any and all claims and losses occurring or resulting from the user's reliance on any or all of the information supplied here.