2018 Summer Fellowship Program
The Rhode Island Department of State is now accepting applications for the 2018 Summer Fellowship Program.
This summer we are offering qualified students the opportunity to gain real-world work experience and make a serious, positive impact for the residents of Rhode Island.
Applicants must be enrolled in a college or university and able to work Monday through Friday, from 8:30 a.m. to 4:30 p.m.
Past Summer Fellows at the Rhode Island Department of State have made an impact by working on exciting projects such as:
Curating exhibitions on Rhode Island History using primary sources at the Rhode Island State Archives
Developing a social media plan for different social channels
Reviewing the mail ballot process and providing suggested improvements
Evaluating the Elections website and recommending revisions
Performing data analysis and laying the foundation of future business data tools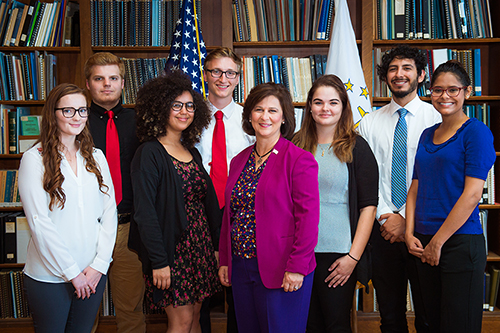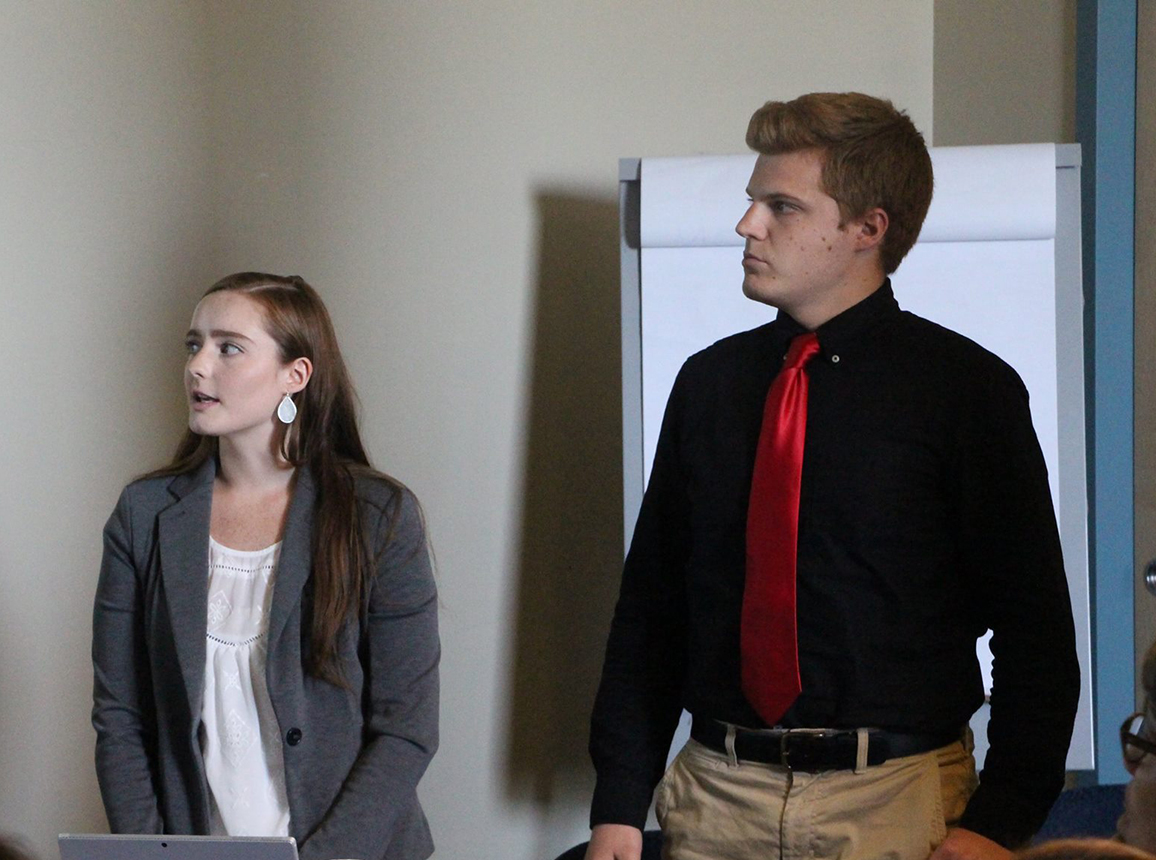 Those participating in the Department of State Summer Fellowship program will work directly with experts in their field, network with state political leaders, and have opportunities to present their summer projects to Secretary of State Nellie M. Gorbea.
The Fellowship will run from June 11 through August 10. This year's projects include:
Developing civics and public history programming, including an exhibition about the history of suffrage in Rhode Island
Attending voter information events
Investigating correlations in election demographic data and presenting suggestions on improving voter turnout
Assisting in developing communications materials to help increase voter turnout in the 2018 elections
In addition to individual projects, summer fellows will work collaboratively on a team project that will improve how the Department of State connects Rhode Islanders and their government.
Those selected will earn $15.00 per hour and will be matched to a department based on course work, experience, and interest.
The application deadline is Sunday, April 29, 2018. All qualified applicants are considered regardless of race, color, religion, national origin, gender, age, disability, veteran status, sexual orientation or gender identity.
Apply today to begin making a positive impact for Rhode Islanders!
For more information contact [email protected] | Tel. (401) 222-2357