African Americans
People of African heritage have lived in Rhode Island since the 17th century. The first Africans were brought to Rhode Island as part of the transatlantic maritime trade known as the Triangle Trade. Traders made rum in Rhode Island using sugar cane harvested in the Caribbean; the rum was then used to purchase African men, women, and children who were sold into slavery. Between 1700-1800, Rhode Island merchants sponsored approximately 1,000 slaving voyages, bringing over 100,000 Africans to America. While many were sold to plantation owners in the southern colonies, some were kept in Rhode Island as indentured servants or slaves.  By the 1770s Rhode Island had the greatest population of slaves per capita in New England.
The history of the African American experience in Rhode Island goes well beyond slavery, however.  Rhode Island was the first state to create an explicitly non-white military regiment during the American Revolution. The 1st Rhode Island Regiment, also known as "The Black Regiment," was comprised of African American and Native American men.  It served in several battles including the decisive Battle of Yorktown in 1781. During the Civil War, Rhode Island was one of the first states to propose a voluntary regiment comprised entirely of African American soldiers. Rhode Island's African American residents were also civically engaged, actively petitioning the General Assembly in their pursuit of equal rights in the 19th and 20th centuries.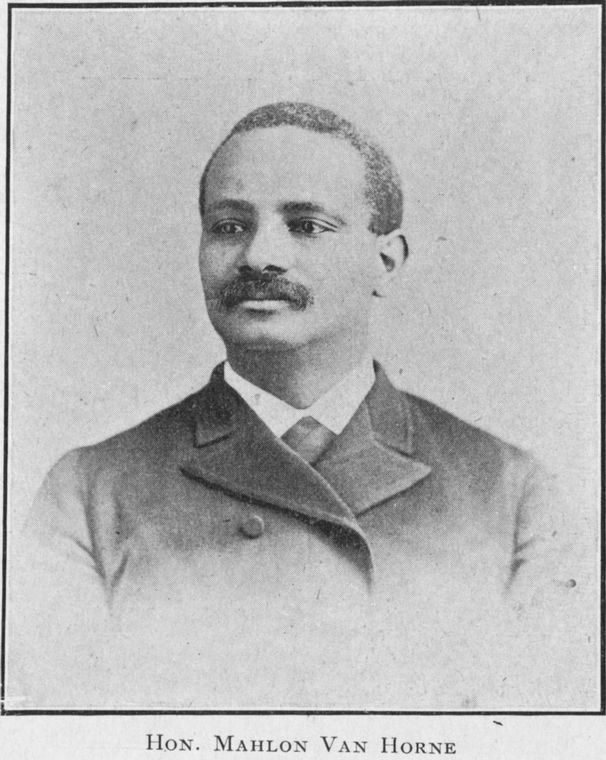 Reverend Mahlon Van Horne
---
Primary Source Documents
Click on the thumbnails below to zoom in and explore these documents.
---
---
Discussion Topics and Classroom Activities
4th grade and up
Read the testimony of Jack and Somerset. What does it tell you about the lives of indentured servants in 1772?
What is the difference between an indentured servant and a slave? In what ways were the lives of indentured servants and slaves similar?  In what ways were they different?
Read about the Triangle Trade.  What places made up the three points of the triangle?  What was shipped to and from each of these points?
The author of the petition for equal school access wrote beautifully about the importance of education. Think of something really important to you and write a petition asking for it.
6th grade and up
Equal access to education is an important issue, even today. Can you think of current barriers to equal education in Rhode Island?  Look through your local newspaper to find a story about education access. How does this issue affect you?  
African Americans petitioned for rights other than equal access to education, always working towards equality for all. Are there barriers to equality for Rhode Islanders today?  Can you name some aspects of everyday life that aren't equal for all people?  Why aren't they equal?  What could we do as a society to change this?