Social Enterprise
Are you an entrepreneur who is in business for the greater good?
Your business can make your community a better place!
You can create a financial and social impact by opening a supermarket that carries fresh fruits and vegetables in a neighborhood that previously did not have access to healthy foods or by hiring individuals who have barriers to employment such as criminal background, English as a second language, or a disability.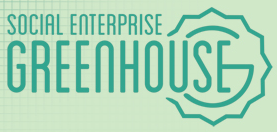 Social Enterprise
Learn more about the benefits of 'Social Enterprise' and/or incorporating a Benefit Corporation by visiting www.SEGreenhouse.org